We use an integrative research process that drives success by unifying naturally divergent perspectives, capabilities, skill sets, and relationships. The process integrates 1) dynamic investment research on thousands of publicly traded and privately held companies with 2) thousands of relationships among executives, investors, and other key participants in our focus areas.
SELECT PORTFOLIO COMPANIES
First Analysis is a leading venture capital investor focused on business-to-business technology companies. We have one of the longest records in venture capital, having invested more than $825 million across multiple highly diversified funds over four decades. First Analysis invests mainly in North America with a focus on our sectors of expertise.
We help established companies become profitable leaders in large markets, funding growth plans and working closely with management in areas including strategy, recruitment, sales and marketing, and corporate development. Our flexible approach targets investing $3-10 million as lead investor or as a syndicate partner bringing valuable perspective.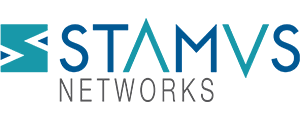 Enterprise class Suricata-based network security
Stamus Networks believes in a world where defenders are heroes, and a future where those they protect remain safe. As organizations face threats from well-funded adversaries, Stamus relentlessly pursues solutions that make the defender's job easier and more impactful. As a leader in Suricata-based network security solutions, Stamus Networks helps enterprise security teams know more, respond sooner and mitigate their risk with insights gathered from cloud and on-premise network activity. The Stamus Security Platform combines the best of intrusion detection, network security monitoring, and network detection and response systems into a single solution that exposes serious and imminent threats to critical assets and empowers rapid response.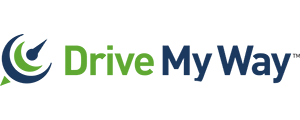 SaaS-based personalized recruiting marketplace for the trucking industry
Drive My Way's personalized recruiting marketplace matches commercial driver's license (CDL) and non-CDL truck drivers and owner operators with jobs based on their professional qualifications and personal lifestyle preferences. Drive My Way is making truck driver recruiting personal again by treating the driver as a consumer in the employment relationship and matching truck drivers with jobs that allow them to live the life they want, doing a job they love. Drive My Way partners with employers to start recruiting for retention, creating meaningful connections employers can turn into lasting relationships.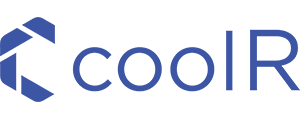 Provides advanced, end-to-end, IoT-based solutions for CPG brands and distributors
CoolR provides advanced, end-to-end, IoT-based visual AI solutions for CPG brands and retailers. CoolR helps CPGs and retailers take control of demand and ensure the right products are in the right place at the right time. CoolR's technology monitors refrigerated, frozen, and ambient shelves, collecting data on out-of-stock opportunities, product performance and execution audits. The information is integrated with visual AI decision-making into everyday commercial execution. CoolR specializes in remote, unbiased monitoring, enabling high-performance results for sales uplift and cost reduction programs for its partners. Flexibility is a key point of differentiation – CoolR's solution is built so that it is configurable to its clients' way of working. Whether using cameras or smartphones to generate images, CoolR aims to integrate with current process and then suggest actions and improvements.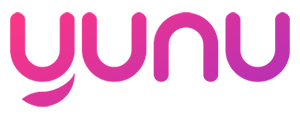 A multi-site clinical trials imaging workflow platform
Yunu provides medical research technology and services to life sciences companies and clinical research environments that perform precision imaging assessments. Yunu's aim is to ensure breakthrough therapies are accessible to everyone by unifying medical imaging insights and connecting clinical communities. With thousands of clinical trials relying on the platform each day, Yunu is delivering a new standard of oncology trial management.

Provider of device management software as a service
EdgeIQ is accelerating the growth of the connected product economy with its industry-leading DeviceOps platform. Its API-first offering helps organizations simplify and scale their DeviceOps implementations. With EdgeIQ, organizations no longer need to write and maintain their own software for managing devices, their data, cloud and application integration, task automation and workflow orchestration. EdgeIQ allows organizations to focus on the most strategic and differentiated elements of their product stack that drive business transformation and superior customer experiences.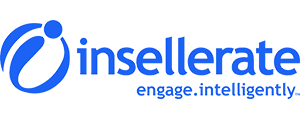 Customer engagement platform for mortgage lenders
Insellerate, an innovative marketing and sales engagement platform for the mortgage industry, helps lenders close more loans through better borrower engagement. Insellerate delivers dynamic technology, strategy and content for every channel to ensure engagement throughout the borrower's journey. Insellerate integrates with the software powering lenders' business today and into the future. Insellerate is a highly scalable, configurable and modern platform that accelerates sales and generates repeat business. SOC 2 and SSAE 18 certified, Insellerate is built to satisfy the most closely regulated businesses, including banks with mortgage subsidiaries.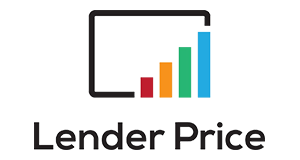 Cloud-based mortgage pricing and digital lending solutions
Lender Price is a California-based developer of mortgage technology, including an advanced product, pricing, and eligibility (PPE) engine, a digital lending point of sale (POS), and a non-agency automated underwriting engine. Lender Price provides all types of mortgage lending institutions – wholesale and correspondent lenders, banks, credit unions, and mortgage brokers – with advanced technology designed to eliminate friction, increase transparency and effectively engage with borrowers.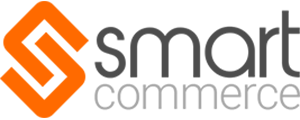 AI-assisted SaaS solutions for consumer packaged goods
SmartCommerce is an AI-based data platform that centralizes and optimizes massive amounts of real-time consumer packaged goods (CPG) product data to create and support solutions that drive frictionless acceleration of e-commerce for CPG and fast-moving consumer goods manufacturers and their retailer partners.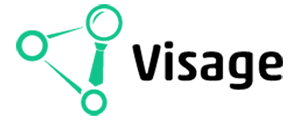 AI-powered recruiting technology platform
Founded in 2016, Visage simplifies candidate sourcing and outreach so recruiters can focus on what really matters - their candidates. Visage creates a strong and diverse candidate pipeline so that employers can focus on interviewing and assessing talent rather than searching for it. Visage solves this through its crowdsourcing solution plus advanced AI, a combination that can find the best candidates for open roles in a matter of hours. Its community of over 4,000 global sourcers has access to millions of passive candidates.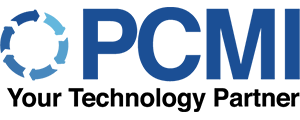 Administration software for F&I products and service contracts
PCMI offers a modular package of software solutions for administering finance and insurance products, service contracts and extended warranties. PCMI's SaaS platform, PCRS (Policy Claim and Reporting Solutions), supports and automates the full life cycle of all aftermarket products and provides the most flexible environment for administrators, insurers, original equipment manufacturers, agents and dealers to launch new products. Its global team enables continuous around-the-clock innovation and customer-focused support.
Fortress Information Security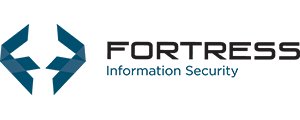 Risk management solution provider
Fortress Information Security, based in Orlando, Fla., specializes in securing the supply chain and industrial assets of North American critical infrastructure with technology, analytics, and services. Fortress connects vendors and assets in a holistic approach and secures 25% of the U.S. power grid and critical assets with third-party risk and vulnerability risk management solutions.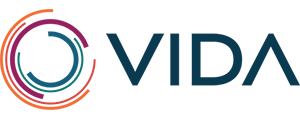 AI-powered lung imaging analysis
VIDA modernizes lung and respiratory care, empowering healthcare organizations and physicians to improve patient outcomes, streamline care coordination and drive efficiencies through a comprehensive approach, proven quality, and clinical leadership. Through quantitative data intelligence and impactful visualizations, VIDA helps physicians manage patients with or at risk of chronic obstructive pulmonary disease (COPD), interstitial lung disease (ILD), lung cancer, and now, COVID-19. VIDA's software is FDA cleared, CE-marked, Health Canada licensed and TGA registered for clinical use in the US, European Economic Area, Canada, and Australia.
Submit a business plan
Click here to e-mail a business plan.
First Analysis generally invests to expand and grow companies with proven business models and demonstrable customer successes. If you believe an investment in your company is suitable given these general criteria, we would like to learn more about your opportunity. With the information you provide, we can quickly route your information to a First Analysis venture professional who specializes in your industry and who will review and respond to your inquiry.