FIRST ANALYSIS NEWS
First Analysis welcomes Joseph Munda to its life science technology team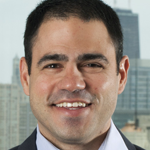 Joseph Munda has joined Chicago-based First Analysis as a senior analyst in its life science technology group. Joe will be responsible for identifying and leveraging the best opportunities in the life science technology sector – both public and private – for First Analysis's equity research and venture capital businesses and will provide research coverage of leading companies in the sector.
"Joe brings tremendous energy and focus to his work and has won the respect of investors and industry executives for his insight, fairness, and commitment. I think Joe will build substantially on the strong foundation we have in life science technology research and investing," said Dave Leshuk, managing director and director of research.
Prior to joining First Analysis, Joe was an equity research analyst at Sidoti & Co., where he covered more than 25 medical device and healthcare services companies. Joe was a No. 1 ranked analyst for the medical device sector in the Wall Street Journal's 2012 "Best on the Street" survey. Earlier, he worked in institutional sales at Bear Stearns/J.P. Morgan. He earned a bachelor's degree in finance from Fairleigh Dickinson University.
First Analysis has a 30-year record of serving emerging growth companies, established industry leaders, and institutional investors in its focused areas of domain expertise, both through its private growth-equity investments and through First Analysis Securities Corp. (FASC), which provides investment banking services and institutional equity research. FASC is a FINRA-registered broker-dealer and member SIPC. First Analysis applies a differentiated strategy: achieving broad, deep, and long-term domain expertise through a research and investment focus that encompasses both private and public companies. Its research-focused investment professionals develop and maintain deep domain expertise in specific sectors, each of which belongs to First Analysis's core health care and technology focuses.
Contact information:
Joseph Munda
Office: 312-258-7125
jmunda@firstanalysis.com